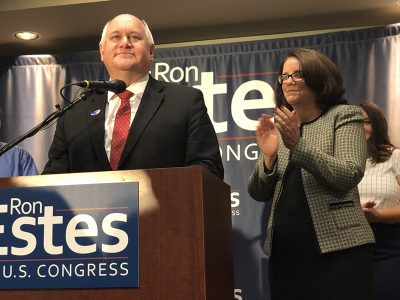 On Aug. 7, Rep. Ron Estes decisively won the Republican Party nomination for his re-election bid to the United States House of Representatives. Despite Democrats' attempt to deceive Kansans, voters in the 4th District strongly supported the Kansas champion who has been engineering common sense solutions in Washington. After the election was called, the Congressman addressed a crowd of supporters in Wichita.
"As Republicans, we must carry the excitement we had in 2016 and tonight all the way to the voting booth on Nov. 6," said Rep. Estes. "Tonight, we've seen that our message is the right message for Kansas and for our country. We know that limited government, a balanced budget, protecting life and religious liberties, and securing our nation are key."
Rep. Estes is looking forward to a vigorous campaign and called for three televised or in-person debates in the 4th District in his remarks, knowing that conservative principles will beat failed socialist policies at any debate.